As Omnichannel and media have taken off, so have the companies that first embraced this idea of creating content and becoming kings of their social and marketing channels. As a company, we connect directly with the concept of how these brands push content across new channels while In-Destination and On-Property. However, we also become very aware of the tools that Marriott and others have had to build or invest in order to get them to this level. Most brands don't have the ability to scale and connect like Marriott so how do you compete? How can you connect these systems and channels? How do you build a brand that will last and transition to the next generation of traveler?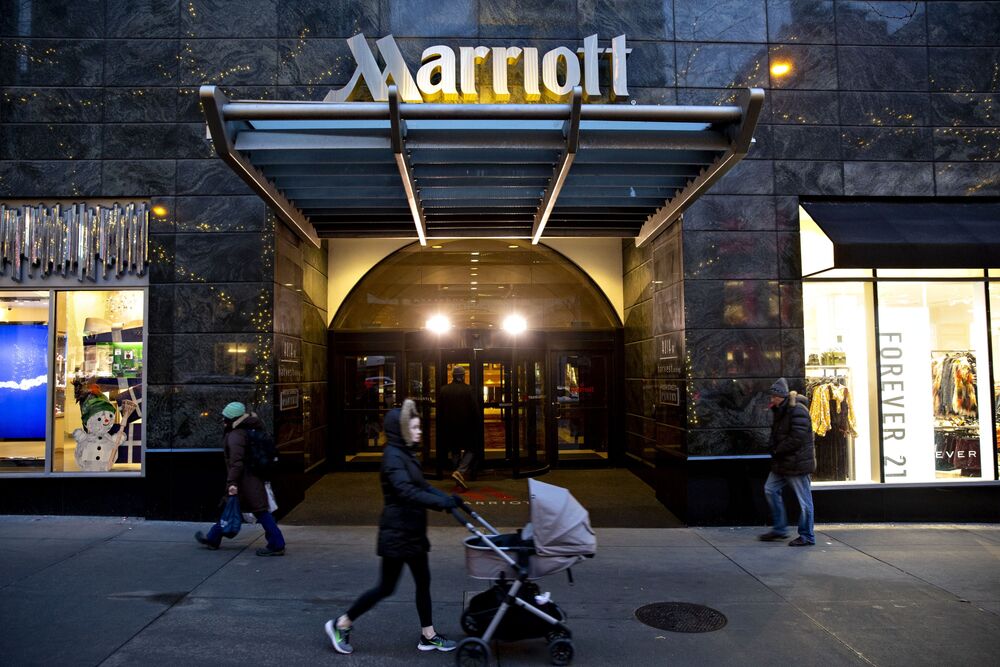 Marriott such a successful brand also in the media industry is the three Cs. "Scaling content, then building a community around that content, and driving commerce," Beebe said. He believes that this combination is the key to reaching millennials who are increasingly seeking more intimate connections and experiences when they travel. "We have a very intimate relationship with our customers. They sleep with us, after all. It's sort of a joke, but it's true," he said.
Here are a few ideas and options you may want to consider and remember: We are not the companies that create great content, it has been our experience that many hotels and brands actually do very well getting content put together. We agree on a good yearly strategy across each social and media channel, as this is core as with any brand strategy. What we know is that there are ways to take your existing investments to drive engagement and revenue that can connect amenities and marketing channels to help establish the brand.
What we are saying is use what you have and then expand on it, not that rebranding or new letter head sometimes isn't a good idea but many times the next generation of traveler just wants to know you get them, coupled with consistency on your channels you can drive your brand to the top of the list.  After all its about experience now, and the company that can drive this consistent way of experience will win. If you would like to see some of our studies on maturity models and technology adoption to help paint the picture for management, please reach out.
So let's start with what guests want and ensure you have the technology to support it, while your working on your media marketing channels it has to be a dual effort.
Use what you have, and set a strategy with real content.Utilizing Social Media UGC products is a great start. Once a week pushing new images and connecting to the destination to drive experience

Mobile, Touch and Digital Signage.  You may have some of these channels but its time to give them an upgrade and start connecting brand and solutions through device your guest use and on-property

Connect your systems and turn on the data, by implementing solutions like Check In/Checkout, Mobile Key, Mobile Food Ordering, Reservations and Ticketing you will open your guest channels

Connect to your destination.  Don't worry about losing revenue when guests go off property if you follow the items above and ensure a consistent product and easy touchpoints they will align the great experiences, hiking, shopping etc. directly with your hotel

Integrate the staff, teach and engage the staff to use new tools for communication and directing younger travelers to technology options they feel most comfortable allowing them to use the device and option of their choice
In short, these like all of the changes in hospitality are the next horizon of guest experience but don't take our word for it look at every major brand in the world, especially Hilton, Marriott, and IHG. They are already years ahead but account for their size and you have maybe another 2 years before the adoption of the technology is connected to the brand and you start to lose bookings. It's a simple history lesson starting with Wi-Fi and many lessons learned in technology across any industry the shift is happening, are you prepared for it?
Douglas Ralston
Technology Company and Hotel Owner
Sources: 
https://contently.com/2015/11/05/were-a-media-company-now-inside-marriotts-incredible-money-making-content-studio/?source=post_page—–d3569a886b35———————-
https://medium.com/entrepreneurial-journalism/marriott-international-becoming-a-media-company-d3569a886b35